Upcoming event:
2018 Q3 Revenue
30 october 2018
(after close of trade)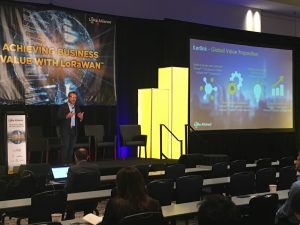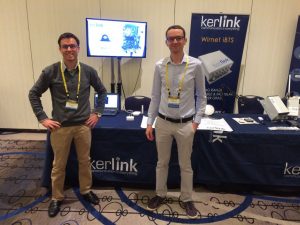 Quarterly, the LoRa AllianceTM brings together its members to discuss technical, marketing and strategic issues.
These days also include a commercial section where prospects, who are not necessarily members of the LoRa AllianceTM, come to discover the products and services offered by the members of this Alliance, in the manner of a show, called the Open House. It was in this context that Kerlink participated in the June All Member Meeting in Vancouver.
Kerlink, main sponsor of this event, was hosted 2 presentations in plenary session:  the first dedicated to a presentation of the positioning of Kerlink and its commercial portfolio, presented by Carlos BRICENO, the second, spoken by Yannick GAUDIN, explained how a pre-certified LoRaWANTm protocol stack eases end-devices certification.
Finally, on the stand, during the  Open House, a demonstration of Device Management was presented. 
Next Event in October 2018