Wanesy Network as a Service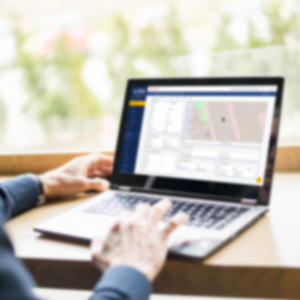 Wanesy Network-as-a-Service is a turnkey comprehensive offer, combining key infrastructure, operations, security and professional services delivered through an agreed budget plan through a one-stop-shop relationship.
Fully accessorized and prestaged industrial-grade iSeries LoRaWAN Wirnet Gateways,
A robust and performant LoRa Network Server,
A self-service portal access to the Wanesy Management Center, to instantly provision, and operate your radio network, monitor and troubleshoot in real-time your gateways and remotely locate and manage your end devices. The WMC can be delivered through SaaS, Private or Public Cloud or On Premises model to fit your business needs.
Hardware maintenance, support and warranty extension
Software licenses, maintenance and support
Onboarding process
Project management (option) and Expert support (option)
This is the ideal solution to quickly deploy and operate a tailored public or private IoT network, offering you:
An immediate and easy access to a carrier-grade, future-proof and evolutive end-to-end IoT connectivity solution, combining industrial-grade network equipment, best-of-breed network-operations and management software, value-added applications, expert support and professional services.
A one-stop-shop solution provider, supporting you throughout your business journey and growth, from early deployment to broader coverage and increased capacity: no end-devices connectivity fees, only gateways full-services licenses for unlimited connections.
A fully flexible Opex business model, removing up-front Capex investment and enabling you to allocate these financial resources to your staff, marketing and go-to-market plans to speed up the launch and ramp-up of your IoT business.
A transparent total cost of ownership with anticipated budget and capacities to secure and consolidate your business plan, right from the early stage or your IoT projects.
Your network will be flexible, tailored and agile within a single one-stop-shop, making you sparing time and having a clear view of your Total Cost of Ownership (TCO). 
What to learn more? Have a project?
"Long before the 'Internet of Things' became a commonly used term, Kerlink foresaw the role that RF communications technologies and their associated support platforms could play in fleet management, freight logistics, telemetry and other low-bandwidth applications. That technological insight still prevails at Kerlink, which is not only a global leader in LoRa IoT network solutions, but has also continued to expand its business model with a market-responsive, network-as-a-service (NaaS) program, reference design and geolocation that help companies large and small design, deploy and operate their own IoT networks."
Johan Fagerberg – Founder and CEO at Berg Insight