Wanesy Management Center
You need an easy to use and powerful solution to deploy, operate and manage your LoRaWAN IoT network?
You want to control your LoRaWAN gateways right under your thumb and experience state of the art operations management tools?
You are very sensitive to end-to-end Network Security and solution robustness and reliability?
Wanesy Management Center is a very modular and complete solution providing you with Operating Support System (OSS), Base Station Controller (BSC), Radio Network Controller (RNC), and LoRaWAN Network Server (LNS) features to run, monitor and manage your entire IoT network.
This platform not only supports Kerlink Gateways like Wirnet Station,  Wirnet iBTS and Wirnet iFemtoCell but is also compatible with 3rd Party Gateways.
This solution is available in SaaS, "On premises" and even in NaaS mode.
Wanesy Management Center will allow you to speed-up deployments, optimize operations and maintenance in order to increase the QoS of your IoT network, and quickly monetize your IoT services.
Based on the latest SW technology (docker, Kubernetes …) and on a very intuitive GUI (Graphic User Interface), Wanesy Management Center will deliver powerful instant features and dashboards to permanently monitor, analyze,  manage and optimize your network infrastructure (gateways) and radio performances.
Leaflet – Wanesy Management Center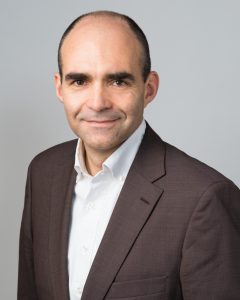 Download CMO Stephane Dejean's, interview in IoT Now, "Low power connectivity powers up accros IoT"
Wanesy Small Private Network (SPN)
You are interested Smart businesses, smart cities, smart farms, energy and water utilities, factories .. ?
You are looking for an "entry-level" and secured, management solution for simple and economical network setup for indoor and mixed indoor/outdoor use.
Here is Wanesy Small Private Network (also called Wanesy SPN).
Based on its highly intuitive graphical user interface (GUI), Wanesy SPN2 allows users to speed-up deployment, optimize network operation and maintenance, and quickly put their data to work.
As Wanesy SPN2 is fully integrated in the Wirnet iFemtoCell' firmware, this is eliminating the need for cloud storage and a more complex network design.
The platform can support up to 20 carrier-grade Kerlink LoRaWANTM WirnetTM Stations and iBTS carrier-grade outdoor gateways, or Wirnet iFemtoCell gateways, specifically designed for indoor applications.
Easy to configure, Wanesy SPN offers multiple options for backhaul, including Ethernet, WiFi or cellular.
So, Let's start your mono-gateway or multi-gateway use-cases, let's mix indoor and outdoor collected data with Wanesy SPN2 !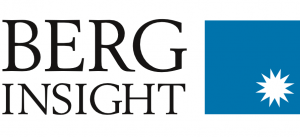 "Long before the 'Internet of Things' became a commonly used term, Kerlink foresaw the role that RF communications technologies and their associated support platforms could play in fleet management, freight logistics, telemetry and other low-bandwidth applications. That technological insight still prevails at Kerlink, which is not only a global leader in LoRa IoT network solutions, but has also continued to expand its business model with a market-responsive, network-as-a-service (NaaS) program, reference design and geolocation that help companies large and small design, deploy and operate their own IoT networks."
Johan Fagerberg – Founder and CEO at Berg Insight