10.11.17 | Kerlink Wins Best Revenue-Growth Award for 2013-16 In the 2017 Deloitte/In Extenso Technology Fast 50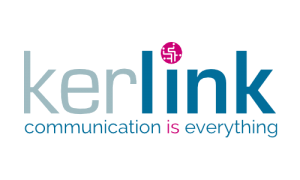 PRESS RELEASE 
              
THORIGNÉ FOUILLARD, France – Nov. 10th, 2017, 08:00 AM CET – Kerlink (ALKLK – FR0013156007), a specialist and global leader in network solutions dedicated to the Internet of Things (IoT), has won the 2017 Best Revenue Growth Award on the EnterNext prize list of the Deloitte/In Extenso Technology Fast 50.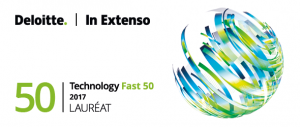 The award recognizes fast-growing French technology companies, based on revenue growth during the past four years. Kerlink's revenue grew by more than 50 percent each year from 2013 to 2016.
"The Deloitte/In Extenso Technology Fast 50 Award is a great recognition of our financial performance, which results from the Kerlink team's continuous commitment to excellence in hardware, software and service to our customers," said William Gouesbet, Kerlink CEO.
"As a reference trust pledge among investors and in the market, the Deloitte Technology Fast 50 prize list reflects the dynamism and the innovation capacity of French companies," said Arielle Bucaille, associate at Deloitte in charge of the French Technology Fast 50. "We are convinced that these technology companies will soon be our economy's spearhead and a catalyst of a growth dynamic that will lead to job-and-value creation. We are very proud to award Kerlink, a 2017 winning company."
Since 2001, the Technology Fast 50 promotes and encourages, year after year, the development of companies combining innovation and growth in high technologies.
METHODOLOGY
The contest is open to any company that meets all the criteria for the Technology Fast 50 prize list:
Be a French independent company
Own patents or spend at least 5 percent of revenue in R&D and be active in one of the following industries: 1) Biotech and Sciences 2) Energy and Greentech 3) Hardware and Electronics 4) Internet, Media and Telecom 5) Software and IT 6) Aerospace & Defense. Reminder: companies in the e-commerce, consulting and training, marketing and communication agencies and design offices that haven't developed a technology aren't allowed to participate.
Being founded before Jan. 1, 2013, and having closed at least four 12-month accounting exercises
Having made revenue of at least €50,000 in 2013.