René Arbefeuille named vice president of Kerlink Asia-Pacific
 July 19, 2019
René Arbefeuille named vice president of Kerlink Asia-Pacific
The IoT and telecom veteran will steer Kerlink's expansion in a region projected to have robust IoT growth.
Based in Kerlink's Singapore subsidiary, Arbefeuille brings more than 25 years of experience in the international telecom industry and IoT space, including working for more than 15 years in Asia.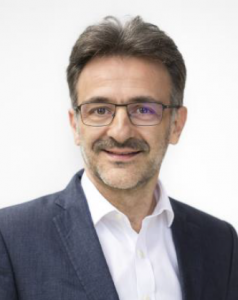 After holding several manager and director positions in Alcatel-Lucent, he co-founded MY Evolution in Malaysia in 2009 to develop M2M mobile virtual network operators. The company soon became the reference service in M2M in Southeast Asia and received Frost and Sullivan's Best Practice Award in 2015 and 2016.
Arbefeuille has continued to apply his deep understanding of the M2M and IoT markets and help fund new ventures in Southeast Asia to use the benefits of the IoT to solve challenges in a range of industries.
As director of Southeast Asia for the international consulting firm Kurrant, he helped startups, global technology companies, and regional system integrators leverage growth, innovation and transformation in smart city and Industry 4.0 markets. Arbefeuille also has helped develop networks for telecom carriers and companies in the energy, transport, finance, and infrastructure-construction industries.
A 2018 report by IDC projected that investment in technologies that enable smart city initiatives in APAC, excluding Japan, would grow from about $28 billion in 2018 to more than $45 billion in 2021.
In addition to establishing its Singapore-based subsidiary, Kerlink Pte Ltd., in 2016, the company also launched subsidiaries in Japan, Kerlink Japan KK; in the U.S., Kerlink Inc., and India, Kerlink IoT Solutions India Private Ltd.
"Very rapid growth of Asia Pacific urban areas is pushing municipalities to install a variety of smart city applications that improve citizen services and safety, and manage traffic and parking in these crowded cities. This is a sweet spot for Kerlink, which is a recognized global leader in working with municipal officials to design, deploy and manage use cases for smart cities and towns around the world. Kerlink also will work with the utility, industry, construction and agriculture sectors to bring the benefits of LoRaWAN® connectivity across the APAC region."
René Arbefeuille, VP Kerlink Asia-Pacific