Kerlink is ruled by a set of comittees, which grand their respective perimeter.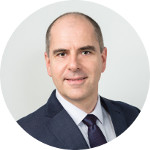 WILLIAM GOUESBET – CEO & President
Co-founder
Telecommunication and IT Engineer (IFSIC – RENNES)
Before founding Kerlink, William Gouesbet worked for several international telecom manufacturers such as Mitsubishi Electric or Nortel Telecom. He then joined the R&D center of Wavecom in Rennes, where he managed strategic projects for international accounts in the embedded telematics field.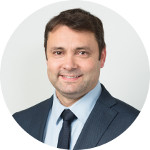 YANNICK DELIBIE – CTIO
Co-founder
Information Systems & Telecommunication Engineer (Poly tech Paris Sud) and Master grade of Sherbrooke University (CA).
11 Patents as inventor
Yannick Delibie started his career in the French Ministry of Defense and then took part in civilian projects for Mitsubishi Electric and Wavecom (M2M system conception and expertise) where he managed a software development team.
DIDIER LARRIEU – CSO
MBA (EM LYON Ecole de Management)
Didier Larrieu joined Kerlink in 2011. He worked beforehand as a sales manager for SFR Business Team (French Telecom Provider). He has also worked for Sun Microsystems (today Oracle) in France, Africa and Middle East.
ROBERT CLAPHAM – COO
DECF & Mastère specialised in Financial Management (HEC – PARIS)
Before joining Kerlink in 2014, Robert Clapham previously held a variety of senior financial positions in France and abroad for groups such as Eurofins Scientific, Group Armor and more recently Sapmer.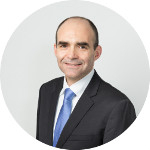 Stephane DEJEAN – CMO
DESS Marketing (IAE Lyon) et DESCAF (ESC Clermont)
Before joining Kerlink, Stéphane was a Head of Product Marketing IoT for Orange Business Services. He took part of the success of Jasper Cisco in EMEA area, after having launched the M2M activities at Bouygues Telecom in 2003.
The Operational Committee ensures the sales strategy is respected and manages the common sales cases.
PRODUCTS DEVELOPMENT COMMITTEE
Products Development Committee watches of the respect of the roadmap established by the Direction Committee.