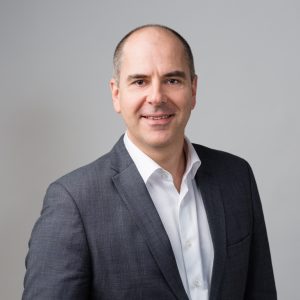 William GOUESBET – CEO
"For nearly ten years, Kerlink has been firmly customer-oriented, using its technical skills, its capability for innovation, its energy and enthusiasm to meet its customers' many different requirements. In a rapidly expanding machine-to-machine market, Kerlink has developed a comprehensive range of solutions for communication between companies' information systems and fixed equipment, such as electricitys meters, and vehicles, such as public transport and railway wagons.
We have always aimed to provide solution to cover the core requirements for effective fleet management : improving operations (streamlining to increase profitability) and remote monitoring (to ensure that all vehicles are kept in good working order, wherever they may be).
Contact us – whether as a potential customer or supplier – and find out about our company culture, how you can benefit from our M2M solutions and how we can help you. Kerlink can provide concrete solutions for remote fleet management and monitoring."

July 2004: Creation of Kerlink, with the vision of becoming a specialist in machine to machine communication (M2M).
April 2006: Launch of Wanesy, a platform for remote device management and remote software maintenance
Summer 2007: Start of the car-sharing market with embedded products from the Wirma range
April 2008: First fundraising of 650 000 euros from local investors.
February 2010: 3,000 railway wagons are equipped by Kerlink and Edifret (now Itnovem) with GPS-based Wirtrack Outdoor beacon, following contract signature in 2008.
July 2012: Diversification of the offer portfolio with the introduction of a range of products dedicated to applications for telemetry and smartgrid market.
May 2013: Second round of fundraising of 1.5 million euros to support strong growth and accelerate international development.
January 2014: Launch of the Wirnet Station, the first LoRaWAN gateway in the world, at Las Vegas CES, available for different geographies.
February 2014: Kerlink selected by GrDF as supplier for Gazpar call for tender.
January 2015: Kerlink is one of the founding members of the LoRa Alliance. Since, Kerlink sits as a Board Member, and actively contributes to each of its committees
December 2015: Launch of Kerlink's modular range of LoRaWAN carrier grade gateways, Wirnet iBTS and Wirnet iBTS Compact, available in different frequencies.
May 2016: Initial Public Offering, and raising of more than 10 million euros.
July 2016: Deposit of the 8th International Patent.
October 2016: ISO 9001-2008 certification obtained for the "design, development and sales process of network solutions for the Internet of Things".
November 2016: Opening of the subsidiary in Singapore.
January 2017: Opening of the subsidiary in the United States, in Chicago.
March 2017: Announcement of a contract with Tata Communications for the deployment of the largest LoRaWAN network in the world.
April 2017: Second capital increase and raising of more than 20 million euros.
September 2017: Kerlink announces its first client in Argentina (operator Yeap!)
September 2017: Opening of the office in India, in Chennai.
October 2017: Kerlink joins the EnterNext PEA-PME 150 index
November 2017: Kerlink announces its first customer in New Zealand (operator Spark)
November 2017: Announcement of a sales representation in Japan
November 2017: First partner in Lebanon (Libatel)
December 2017: Kerlink Supplies expands and densifies Proximus's LoRaWAN IoT network in Belgium
December 2017: Kerlink Included in Deloitte's Technology Fast 500 EMEA Ranking
February 2018: ISO 9001-2015 certification obtained
February 2018: Kerlink launches Low Power IoT Reference Design.
February 2018: Kerlink invests in Microshare
April 2018: Kerlink listed among Europe's Fastest-Growing Companies in Financial Times FT 1000
April 2018: Kerlink Joins the Tech40 index of AlterNext