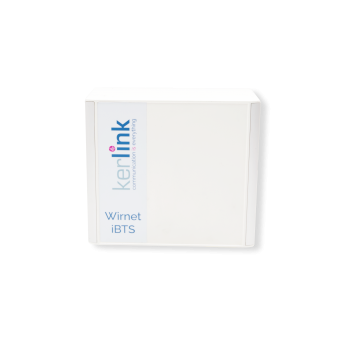 Wirnet iBTS
Gateway «Long Range» LoRa® for public networks
Wirnet iBTS is a range of modular and upgradeable gateways designed for IoT public operators. Its powerful processing capability make them a strong link in the chain. Thanks to rackable additional module, it is possible to upgrade the gateway with more LoRa™ modules making it highly scalable for a better market adaptation and reaction. It can be upgraded up to 64 LoRa™ channels to offer an answer to massive messages supporting.
All products in the iBTS range supports the geolocation function enabling a new services and new applications for new business models. Two casings can be purchased a metal one for complete version and a compact one.
Documentation
WIRNET IBTS IN THE IOT CHAIN
Remote equipment

Wirnet iBTS

Infomation System
BASESTATION CONTROLLER & RADIO NETWORK CONTROLLER INSIDE
Strengths
Low power supply consumption
Long Range allowing a better data collection
(Range : More than 15 km in direct sight and 2 km in urban environment)
Easy installation & upgrade
Light infrastructure
Interferences-resistant for a better data transmission
Bidirectionnality
Modularity
Evolutivity (i.e. custom Front RF development)
Technical features
Powerful processor ARM – Linux operating System
LoRa Sensitivity up to -141 dBm
SM bands : 868, 915FCC, 920/925, 433 MHz
Transmit power up to 27 dBm (custom power-up to 43dBm)
Size : 300 x 280 x 120 mm – Weight : 6 kg
FCC / IC / ETSI certified
Backhaul via 3G, 4G, Ethernet or WLAN
Robust and waterproof case : IP66
Full operating range : -20°C to +55°C
PowerOverEthernet
Exemples of configurations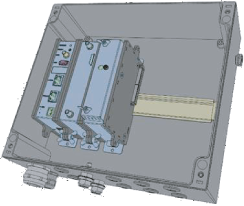 Configuration Data Only (or Loc) Omnidirectional :
1 UC board, on the left;
1 WAN board, on the middle;
1 LoRa modem module with 1 input for antenna (thus to be usedwith 16 channels), on the right.
Use cases
smart-cities

smart-agricultures-environment

smart-transportation-logistics

smart-industries

smart-building-facilities

smart-health