Kerlink is a proactive and flexible service provider continuously offering its customers innovative, reliable, highly-performant, scalable and energy-efficient IoT equipment and solutions.
Kerlink launched a range of embedded & ruggedized devices and applications for transportation using cellular connectivity, in addition to fleet management and tracking solutions , such as passenger information and entertainment, fuel-efficiency monitoring and car/bike sharing.
Kerlink introduced several innovative low-bandwidth SIM-less M2M solutions to meet the wireless-connectivity needs of gas-and-water suppliers, including remote metering . As an early leader in developing and implementing the Wireless M-Bus standard, a widely used RF communication link for gas, water, electricity and heat metering, Kerlink strongly promoted its use in Europe.
Kerlink also specializes in LoRaWAN end-to-end Low Power Wide Area (LPWA) IoT network solutions to make cost-effective, energy-efficient and long-distance connectivity easily available for players of all size and enabling them to deploy their own private IoT Network Infrastructure  and manage their Network Operations .
Kerlink also offers private operators Expert Support and Professional Services  to reduce the timeline to bring performant IoT networks live and optimize their design and operations for non-telco professionals.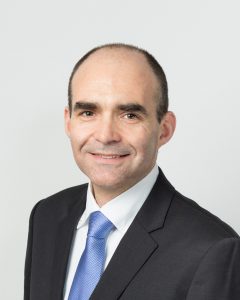 Download an interview of Stéphane DEJEAN – Kerlink's CMO – in IoT Now.
"Simplify and accelerate IoT network design, deployment and operation with end-to-end turnkey solutions"