Medria is exhibiting in its both at the SPACE the latest addition to Kerlink's i-series range: Wirnet™ iStation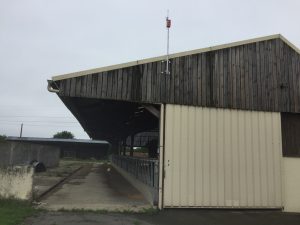 Medria, a subsidiary of ITK, a pioneer in smart farming, has deployed its monitoring solutions on more than 300,000 cows around the world. Based on the Wirnet™ range of stations, Medria Solutions offers bovine health monitoring services, thanks to a set of sensors and advanced data analysis platforms.
With more than 1,000 LoRaWAN™ Kerlink Wirnet™ stations deployed in Europe and in the United States, Medria Solutions' value proposition is based on animal health metrics, optimizing fertility and reducing calf mortality.
Integrated because they are efficiently deployable, the LoRaWAN™ gateways in the Wirnet™ range and Kerlink's Wanesy Management Center software solution have reduced the time to launch solutions by 30% thanks to their robustness, reliability and ease of remote management. In a world where competition is fierce, Medria Solutions has been able to differentiate itself thanks to its speed and innovative approach to the technologies offered.
The SPACE, Salon des Productions Animales – Carrefour Européen is an annual international exhibition dedicated to livestock farming. It is held for 4 days in Rennes, Brittany.
Quote: "Today's farms are complex environments and we need advanced and innovative technologies on a daily basis". Yann FOUERE, Responsable IoT 
Read the use case made with Medria here : Usecase